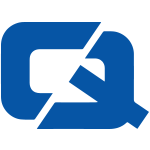 Taxi drivers in Coventry have raised concern over the decision by the local council to force some drivers to remove safety grilles from their cars.
According to the Coventry Telegraph, a number of drivers have been told to remove the metal barriers, which are illegal without first obtaining permission from the council's planning department.
However, Hackney carriage driver Ken Roberts told the newspaper that the council is asking the grilles to be removed on to ensure the safety of passengers but questioned whether drivers' safety was being taken into account.
"This ridiculous measure will put lives at risk. If I hadn't had the grilles in my cab I wouldn't be here to tell the story," he commented.
The council said it was not outlawing the use of grilles but said it needed to ensure they had all be fitted correctly when the vehicles were manufactured.
In related news, Cab Safe Security Solutions recently announced that it was to be the UK distributor of protective screens for taxis made in Spain, the Birmingham Post reports.
The company has been granted approval by local authorities in Birmingham.