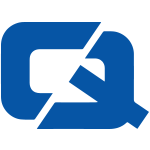 Taxi firms have been called upon to invest in new vehicles as soon as possible if they wish to avoid being subject to incoming price increases.
Manufacturer LTI Vehicles has reminded cabbies that it will be raising prices across its model range in order to cope with a forthcoming increase to first registration tax.
It stated that this move is unavoidable and will come into effect as of the beginning of April 2010.
As a result, LTI sales director Rob Laidler advised those looking to expand their fleet of taxis to do so before the end of March in order to avoid paying more unnecessarily.
He said: "This is not an early April fool to get drivers in the showroom – this is a very real warning to drivers not to wait and cost themselves money."
The manufacturer has also advised that the scrappage scheme can prove an aid to those looking to pay less for a new cab, advising drivers to act before the initiative comes to an end.
ChoiceQuote – the #1 for taxi insurance