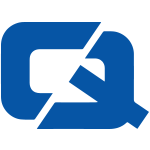 Taxi drivers in Southampton have dubbed city council proposals to make the BTEC qualification in transporting passengers compulsory insulting.
According to some of the city's cabbies and union bosses, moves to make taking the course and sitting the exam part and parcel of gaining a licence are a slap in the face to drivers who have been in the trade for years.
Despite this, however, around 265 cabbies have signed up to take the BTEC and among those who have already started their studies, many have claimed they have learned something new, the Southern Daily Echo reports.
The city's taxi drivers continue to remain split over whether the qualification is necessary.
Similarly, the taxi trade in Cardiff is split over the topic of CCTV cameras and whether they should be fitted in cabs.
The South Wales Echo recently reported that half of them are saying that the devices would be good for safety and would help deter violence, while others have expressed concern about the intrusion of privacy.
Visit ChoiceQuote for the #1 taxi insurance