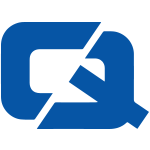 Taxi insurance customers Liverpool may soon be asked to charge higher fares, it has been reported.
According to the Liverpool Echo, councillors in Liverpool are expected to approve plans for the eighth consecutive annual increase in Hackney carriage fares.
However, given that the increase is likely to make Liverpool's taxi fares the third most expensive in the country, the newspaper suggested that firms may lose custom.
Speculating that people may "vote with their feet" and favour other modes of public transport over taxis, the Echo called on the council to provide assistance to taxi drivers, rather than being a hindrance to their success.
Councillors ought to put forward a "properly thought-out overall strategy" for taxi services in the city.
In related news, the Oxford Mail reports that the local council is planning to increase taxi fares in the Vale of White Horse area.
The newspaper noted that that the cost of a two-mile journey is likely to increase by seven per cent.