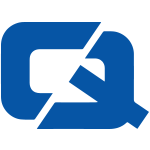 In an effort to counter rising fuel prices, a taxi firm in Aberdeenshire is using cooking oil in its cars.
Elaine's Taxis in Cruden Bay is avoiding having to reduce its workforce or raise its fares by using biodiesel, the Press and Journal reports.
The company's owner, Elaine Buchan, has been able to convert enough cooking fat into biodiesel to run two cars.
She claimed the performance of the cars had not been altered, but the field costs have now been reduced to the level they were "before the prices went crazy", taxi insurance customers may be interested to know.
However, getting hold of enough cooking oil to keep her cars running is proving difficult and now she is appealing for local businesses to supply her with leftovers.
"I'm hoping people will save up their oil, instead of pouring it down the sink or sticking it in the bin," she said.
Recent research by esure revealed that 76 per cent of motorists it surveyed said they were more worried about the cost of fuel than ever before.