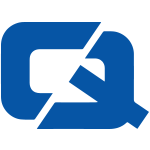 Taxi insurance customers in West Yorkshire may have to be on their best behaviour if plans to set up a passenger hotline are approved.
Bradford council is considering setting up the service to enable passengers to make complaints or praise their taxi drivers, the Telegraph and Argus reports.
A spokesman for the council said the Hackney Carriage and Private Hire Unit is considering a number of ways it can help improve taxi services in the area.
These include extending opening hours, an online system for submitting applications and enhancing the complaints-making process.
"One of the options for improving the system is a dedicated phone line where members of the public can leave details of their complaints and their details", he said.
Last month, a taxi firm based in Cardiff announced it was to offer its drivers a qualification in presenting a better image of their roles, the BBC reports.
Some 240 drivers working for Premier Cars have been invited to take a Btec course that covers being polite and carrying luggage.