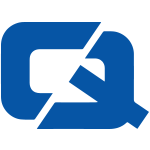 Taxi insurance customers are more unhappy at work than anyone else in Britain, according to a new poll.
A study commissioned by TV channel G.O.L.D. found that issues such as drunken passengers and traffic jams have made cabbies the UK's grumpiest employees.
Rising petrol costs were also found to contribute to this trend, which has led to less than one per cent of taxi drivers laughing regularly during a typical working day.
Paul Moreton, head of G.O.L.D. has therefore urged grumpy cabbies to consider the advantages of being more jocular at work.
"People who laugh regularly at work are not only happier but also more productive in the workplace," he commented.
Secretaries were found to be the most jovial employees, while the poll showed that accountants laugh regularly at work.
This comes after a poll by the Licensed Taxi Drivers Association found that taxi insurance customers in London are the friendliest and most knowledgeable in the world.
Visit #1 page for taxi insurance