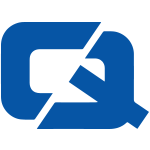 Cambridge City Council needs to limit the number of new drivers they give taxi licences to.
At least that is the opinion of established cab insurance customers in the city, who have claimed that the council is happy to dictate to them when it suits, but fails to support them in times of need.
Speaking at a meeting of the city centre partnership group Love Cambridge, David Wratton, director of Cambridge City Licensed Taxis and cabbie of ten years, said that the council should take measures to limit licensing numbers "through managed and controlled growth", the Cambridge News reports.
"They control our prices, ranking spaces and our licenses, but they have refused to control taxi numbers," he commented.
This comes after drivers in Inverness recently claimed that they feel as though their local authority has backed them into a corner, with regards to the ever-increasing number of taxi licences it is issuing, the Highland News reports.
Visit ChoiceQuote for the #1 taxi insurance