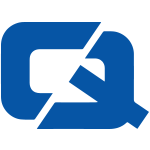 Taxi insurance customers in Derby have scoffed at new examinations they will eventually be forced to undergo, describing them as ridiculous.
At the moment, the town's Learning and Skills Council is paying for them to sit the Road Passenger Vehicle Driving tests, which provide them with a formal NVQ and BTEC qualification.
But drivers have said the questions they are asked in the tests are too easy and that the system is a waste of time and money.
Jonathan Hall, who has been a cabbie for nine years, told the Derby Telegraph: "Perhaps get the new drivers to do it, that's fair enough, but when you've been doing the job for nearly ten years, going into a classroom and being taught something you already know is a bit ridiculous."
This comes after taxi insurance customers in London were recently named the best drivers in the world, based on their knowledge, safety standards and friendliness.
For the best taxi insurance quotes – visit ChoiceQuote