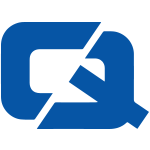 Taxi insurance customers driving the iconic London Black Cab are not likely to miss out on fares if new research is anything to go by.
A study conducted by Hotels.com on behalf of LTI Vehicles, the manufacturer responsible for the world-renowned carriage, found that cabbies who drive the vehicle benefit from increased fares and earnings as a result.
Almost half of UK visitors from the likes of France, Germany and Spain who were polled claimed they thought the London Black Cab to be the best.
Matthew Cheyne, international market development director for LTI Vehicles commented: "It makes sense that a vehicle which is purpose built, recognised everywhere you go, fun to use, safe and offers the passenger privacy if they want it, would be the automatic choice for passengers."
However, certain taxi insurance policyholders across the UK could face unemployment regardless of what vehicle they drive.
Cabbies in Eastbourne have pledged to fight the borough council, which has been rallying to put more taxis on the roads even though there are already too many as it is.
Visit the #1 Taxi Insurance page