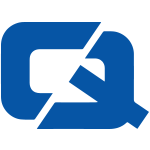 A local authority in England is under pressure from taxi insurance policyholders who are opposed to plans to get more cabbies on the road.
Eastbourne Borough Council wants more Hackney cabs to serve people in the region, although many taxi and private hire drivers are unhappy with the idea.
Taxi insurance customers have warned local councillors that there is already a surplus of cabs in the area, which means that some could go out of business if more appear.
The strength of feeling has already led to a protest drive in Eastbourne, while another is scheduled to take place later this month.
Nick Bodle, one of the organisers of the protests, told the Eastbourne Herald: "Should the situation be resolved and no action to delimit is taken without the evidential support of a survey then hopefully there will be no need for further action."
Meanwhile, a taxi driver in Reading has expressed concerns that his efforts to get local councillors to clamp down on false licences are behind a recent hate campaign against him.
He told the Reading Evening Post that his cab was recently set on fire by arsonists.
Visit the #1 Taxi Insurance page