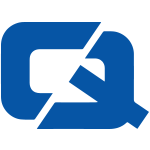 Cab insurance customers in the market to buy a new vehicle could do no better than a London Taxi.
At least that is the opinion of the manufacturer LTI Vehicles, which has claimed that its unique taxi model is the object of most cabbies' desire.
International Market Development Director for the organisation Matthew Cheyne explained that drivers want to drive it and passengers want to ride in it.
"The London taxi is unique, instantly recognisable, practical, comfortable and spacious," he said.
"Drivers find it easy to drive and very manoeuvrable with its tight turning circle and passengers will feel safe and relaxed."
Meanwhile, taxi insurance customers in London were recently named the best in the world.
A survey conducted by Hotels.com found them to be better than even their counterparts in New York with their famous yellow taxis.
The drivers were voted the best based on their knowledge of the city, friendliness and safety standards.
Visit ChoiceQuote for the #1 taxi insurance