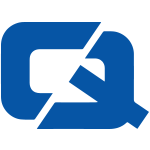 Cab drivers with taxi insurance and a valid licence, hoping to secure themselves a piece of London culture, have been urged to take advantage of current offers on the market.
London Taxis International (LTI) has announced a new deal which could see cabbies get a 12.5 per cent discount on various products if they place an order for a black cab before the end of this month.
Merchandise discounted in the offer includes vehicle accessories, such as a multi-tool and air freshener range.
All drivers have to do is visit the Black Cab Gifts website when placing an order for a cab within the main LTI Vehicles dealership network.
LTI Vehicles sales director Rob Laidler commented: "This offer is great news for anyone looking to own a piece of merchandise that features an internationally recognised symbol of London."
Meanwhile, LTI has been forced to fight off stiff motor-trading competition after Mercedes-Benz muscled into the black cab market with its Vito line.
Visit the #1 Taxi Insurance page