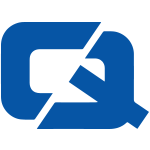 Taxi insurance customers in Edinburgh will no longer have to worry about losing out on fare payments by passengers claiming they do not have enough cash on them.
A new wave of measures is set to be implemented across the cabs of one firm that will see the vehicles fitted with chip and pin machines, so that passengers will simply be able to use their debit or credit card to pay for the ride.
ComCab has claimed that 70 per cent of its fleet has already been upgraded with the technology and that the remainder will be completed the forthcoming weeks.
The firm's general manager John Cumming told the Scotsman: "The company has always tried to stay at the forefront of new technology and this is just one more way of staying ahead of the competition."
Meanwhile, taxi insurance customers in the Thirsk area of North Yorkshire have been assured that they will get help from the local authority to improve space issues at the main taxi rank, in order to help operations to run more smoothly, the Darlington and Stockton Times recently reported.
For taxi insurance quotes – visit ChoiceQuote