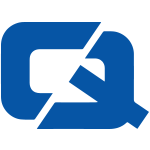 Taxi insurance customers in Inverness have reportedly considered conducting a military-style manoeuvre to blockade the town's roads.
Cabbies from all over the town could be set to form a protest against the Highland Council based on its refusal to put a curb on its issuing of taxi licences.
The drivers have complained that an abundance of taxis on the town's roads means that those who have been in the trade for years are having their fares taken from them.
Norrie Donald, who is both a taxi insurance customer and a local councillor, told the Press and Journal: "I have every sympathy with these guys. They are working longer hours to make a living and they have to do it because they have not got a trade to go back to."
Meanwhile, taxi insurance customers in Kidderminster staged a protest against their local authority last week in a bid to dissuade councillors from passing a motion to make wheelchair accessibility a priority for drivers over the next four years, the Kidderminster Shuttle reported.
Visit ChoiceQuote for the #1 taxi insurance