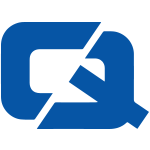 Taxi insurance customers and disabled passengers in Kidderminster are set to stage a protest tonight against council policy which states that all cabs should be wheelchair accessible by 2013.
The demonstration is to take place this evening (May 20th) to coincide with a meeting of the Wyre Forest District Council in which MPs are expected to pass the movement.
Cabbies are arguing that wheelchair accessible vehicles will be difficult for certain passengers to use, such as those with debilitating conditions.
Wyre Forest Taxi Drivers Association spokesman Trevor Owen explained to the Kidderminster Shuttle: "There are people with arthritis, multiple sclerosis, elderly people with a walking stick – they all have trouble using these wheelchair accessible vehicles."
Meanwhile, cab insurance customers in Stoke-On-Trent recently entered into talks with the local authority in a bid to settle issues surrounding proposed fee hikes, which could see drivers having to pay additional charges to pick up fares at the town's train station, the Sentinel recently reported.
Visit ChoiceQuote – for #1 taxi insurance