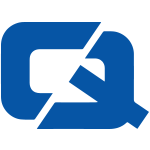 Both taxi insurance customers and their prospective passengers will be made to feel much safer in Falkirk town centre on weekend nights from now on following news that the council is to extend a safety scheme.
Despite starting off as just a temporary measure to protect taxi drivers and those queuing up late at night to get a lift home, the local authority has decided to dispatch taxi marshal patrols over the forthcoming 12 months.
This comes after overall crime fell by around 23 per cent during times in which the patrols took place, while assault and breaches of peace were halved.
Head of the council's policy and performance review Fiona Campbell told BBC News: "The results speak for themselves and we are very pleased to be able to continue this highly successful project over the next year."
Meanwhile, taxi insurance customers in Edinburgh are to be among the first in the UK to see a complete overhaul of the fare payment system with the introduction of a chip and pin service, the Scotsman recently reported.
For taxi insurance quotes – visit ChoiceQuote