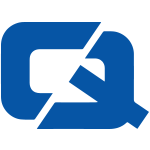 Taxi insurance policyholders in Worcester could find themselves priced out of their trade after the city council announced that it is to increase annual taxi licensing fees.
Cabbies will be forced to pay an extra 35 per cent, which will see the usual fee rise from £250 to £340.
But the Taxi Drivers Association has claimed that most drivers will be unable to afford the hike, particularly as times are already tough with the recession having negative effects on the trade in general.
The association's Kershi Baig told the Berrows Journal that takings are already down by 40 per cent as a result.
"This increase will directly lead to people being made unemployed … This will lead to people going on the dole," he added.
Meanwhile, private hire insurance customers in Ryedale are in a similar position, after the district council unveiled plans to hike licence fees which already stand at £330.
Visit the #1 Taxi Insurance page