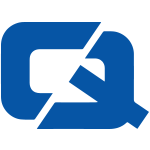 Taxi insurance customers in the London borough of Gravesham have hailed recent council proposals to install CCTV cameras in their vehicles a success.
The initiative, which came into effect in January after a campaign by the United Taxi Group caused the council to take notice of cab safety, has made drivers feel safe as well as their passengers.
Rick Davis, who is the group's joint secretary and a taxi driver of 17 years, told This is Local London that the technology also acts as a deterrent.
"If people see an image of themselves on a little screen and know they're being recorded, they behave themselves," he explained.
Meanwhile, cab insurance policyholders in Basingstoke recently praised the enforced implementation of CCTV cameras in the area's taxis.
The chairman of the Basingstoke Hackney Carriage Federation Terry Cooper told the Gazette that would-be rowdy passengers become "church mice" when they see the cameras.
Visit the #1 Taxi Insurance page