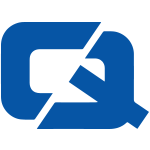 Taxi insurance customers in Ryedale have reacted angrily to the local council's plan to put up licence fees.
Ryedale District Council has proposed a ten per cent hike in the annual licence fee for taxis, even though it is already more than £330.
Cabbies have refused to simply accept the rise and more than a third of the licensed taxi drivers in the area have written to the council to protest.
A letter from one private hire insurance policyholder reproduced in the Press complained that fees paid by operators based in Ryedale were twice as much as those paid by companies in neighbouring York.
"To actively increase costs above reasonable levels will only serve to put taxi companies out of business," they added.
Councillors will make a final decision on the matter on March 26th, at a meeting which is likely to be attended by a number of the unhappy drivers.
Cab insurance policyholders in Reading are also involved in a dispute with the local council, reports the BBC.
They are unhappy about the number of licences issued to drivers of black cabs, which they claim has had an adverse impact on their ability to make money.
Visit the #Taxi Insurance page