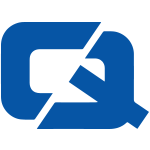 Cab insurance customers in Leeds should be able to rest assured that their vehicles will be safe from vandalism.
At least that is what West Yorkshire Police hope to ensure by stepping up patrols in the Old York Road area of the town after concerns were raised regarding vandalism.
This comes after a number of taxi insurance policyholders fell victim to youths throwing stones at their vehicles on the evening of March 20th.
Although no one was injured, police are treating the crime as a serious offence and are endeavouring to catch the perpetrators and prevent the same sort of thing from happening again.
Meanwhile, taxi insurance customers in the Wyre Forest could be set to find themselves seriously out of pocket after the local council announced new rules which will require them to upgrade their vehicles.
The Express and Star reported that the new regulations, which are backed by the Department for Transport, have been issued in a bid to improve wheelchair access for taxi passengers.
Visit the #1 Taxi Insurance page