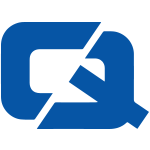 Police in Kirklees have pledged to crack down on crime involving attacks on taxi insurance policyholders.
This comes after a cab driver was beaten and robbed by a group of men he picked up as passengers.
He received a call to pick up the fare on the evening of March 1st in Dewsbury and proceeded to drive them to Ravensthorpe train station where the incident occurred.
The three men then made away with the driver's cab, leaving the 48-year-old with injuries that required hospital treatment.
Two 19-year-old men have since been arrested and police are continuing to investigate the crime.
Detective Inspector Phil Benson commented: "We will simply not tolerate such incidents and have put extra patrols in place and increased resources to combat the situation."
Meanwhile, public hire taxi insurance policyholders in Liverpool have claimed they feel safer on the job since a recent council initiative prompted them to install CCTV cameras in their vehicles.
Visit the #1 Taxi Insurance page