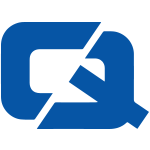 Two taxi insurance policyholders from Solihull have successfully appealed against what they viewed as unfair parking tickets.
Both drivers received penalty charge notices after leaving their vehicles to help passengers, reports the Solihull Times.
A private hire driver working for A2B Radio Cars went to assist an elderly passenger he was collecting from a bank and found a ticket attached to his car when he returned.
Solihull Radio Taxis' Lee Denny endured a similar experience when a ticket was issued after he left his vehicle parked in a taxi rank while he went to collect a disabled passenger.
The local council agreed to cancel both penalty charge notices, but Mr Denny told the newspaper he was still unhappy about the situation.
"In all my years as a taxi driver, I have never experienced this before," he said.
It appears that the problem is not confined to Solihull, as a private hire driver from Stoke recently wrote to the Sentinel to complain about tickets issued in similar circumstances.
Visit the #1 Taxi Insurance page