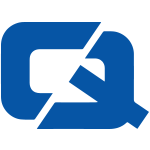 Milton Keynes Hackney Carriage Association has warned the public of the dangers of hailing down a taxi without booking it through a firm, stating that any accidents may not be covered with taxi insurance.
This comes after the association informed the council that drivers from outside of town have been coming in and taking their trade by simply picking them up on the streets.
Mohamed Nawaz of the association explained to the BBC: "They are putting the public's life in danger because if you don't book a cab and you get into a cab you are not insured and as a proper taxi driver you should know that by law."
Despite this, South Northamptonshire council has defended the allegedly offending cabbies, saying they have a right to pick up anywhere in the country – provided they have been booked.
Meanwhile, taxi insurance policyholders in Newport are up in arms following council claims that it is to ban vehicles more than eight years old from operating on the roads.
Visit the #1 Taxi Insurance page