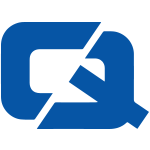 Authorities in Aberdeen could be set to reintroduce a cap on new taxi licences in the area due to concerns over the health of the local trade.
Cabbies in the area are calling for restrictions to be placed on the number of taxis operating in the region as they struggle to cope with growing competition and the impact of rising business costs, reports the Press and Journal.
The council abolished the previous cap in January 2006 in order to eliminate the possibility of legal grievances being raised by taxi drivers wishing to obtain Aberdeen licences, as well as to cut queues.
However, Tom Wilson, a member of the council's taxi and private hire consultation group, is now requesting a survey of the trade to be conducted to ascertain whether bringing back the limit would be prudent.
"Obviously the cap would not be forever. All we are asking for is fair play," he said.
This comes after the Press and Journal reported last week that Aberdeen drivers are also seeking an increase in fares, citing the need to mitigate the rising cost of fuel and VAT.
For the #1 taxi insurance, visit ChoiceQuote