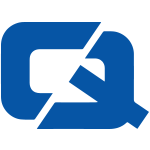 Taxi drivers in Worthing have enjoyed increased safety working in the town centre on Friday and Saturday nights thanks to a successful taxi marshal scheme.
Worthing Taxi Association chairman Tom Carmen told the Sussex Express that the presence of uniformed marshals, who patrol taxi ranks in the town to prevent trouble escalating among late-night revellers, is benefiting drivers and the public.
He commented: "I don't think the drivers would work at the taxi rank if the marshals weren't there."
Since the implementation of the security marshals back in 2005, Worthing borough council has reported a drop in the level of crime in the town centre.
The scheme, which is funded by a number of the town's pubs and clubs, is managed by the council's community safety team.
This news comes shortly after a taxi driver in West Yorkshire was assaulted by a passenger in what was described as a cowardly and motiveless attack.
Visit the #1 Taxi Insurance page