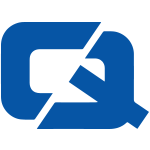 A passer-by threw a rock through the window of a moving taxi in an apparently motiveless act of vandalism.
The Peterborough Evening Telegraph reports three people in the back of the vehicle narrowly escaped injury in the incident.
A Betta Cars cab driver was taking all three passengers into Peterborough town centre when the stone smashed through a rear window.
Quoted by the paper Betta Cars boss Mohammed Shabir said: "A small minority of people like this can cause a lot of damage and can distract drivers while they are driving."
He added drivers had the right to be on the road and not expect violence which could put them and the public at risk.
Taxi insurance is one way of protecting against costs incurred by the issue of random attacks, which the government says is a crime-tackling priority.
The news comes as the Daily Mail reported comments from Police Federation bosses saying crime reduction targets should be scrapped to allow officers to better detect crime, including criminal damage.