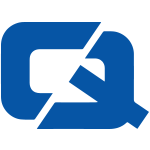 Taxi firms could be relieved of administrative burdens if plans from the new mayor of London become a reality.
Boris Johnson unveiled a consultation on the idea of scrapping half-yearly London black cab inspections.
Black cab drivers in the capital faced a £36 hike in their annual licence fees when the inspections were first introduced in 2007, with some saying the move upped red tape unnecessarily.
Mr Johnson said: "Mid-year taxi inspections have proved an unnecessary burden for drivers and owners."
Drivers faced the 2007 hike on top of existing costs like increasing fuel prices, road tax fees and taxi insurance payments.
The increase took the annual London black cab licence fee to £178, and Mr Johnson's plans are geared to reduce this cost.
Mr Johnson had promised to look at scrapping the half-yearly inspections during his election campaign.
The government has also recently unveiled an injection of investment into the development of an electric-powered version of the black cab, aimed at cutting fuel costs and emissions.