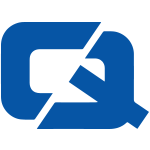 Taxi drivers in Edinburgh believe that cyclists need to calm down during the festive season.
According to a study by LTI dealer Patons Taxis, when asked which road users would be the most stressed out in the run-up to Christmas, a whopping 54 per cent of taxi drivers answered that cyclists need to chill out.
However, the group receiving the second highest number of votes was fellow taxi drivers, some of whom may have taxi insurance policies, with 14 per cent, followed by bus drivers with 12 per cent of the votes.
Jim Weatherston, Patons' general manager for Edinburgh, urged all motorists to have a considerate approach to one another this Christmas.
"There are over 1,200 taxis on the roads in Edinburgh. Over the Christmas and new year period, we estimate that taxi drivers alone will clock up at least 10,000 hours on the roads. By being courteous to each other, we can ensure a stress-free Christmas for all," he said.
In related news, the firm recently announced that it was sponsoring Coventry Rugby Club, promoting the brand's logo around the team's stadium.