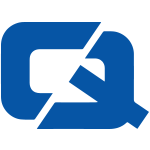 Taxi drivers have won praise from police after a spot check campaign showed cabbies were complying with road regulations.
The Somerset County Gazette reports officers stopped 26 taxis in the area and only found two to be contravening traffic regulations.
Police ordered both vehicles off the road for problems to be fixed before handing out praise to the other drivers they had stopped.
Quoted by the paper, Tony Foster of Avon and Somerset Constabulary said: "It was reassuring to see that the condition of taxis in the area is of such a high standard."
Taxi insurance customers are advised by officers to pay particular attention to small details, as both vehicles taken off the road were pulled up for low tyre tread depths.
A recent police checks campaign on taxis in Lancashire also found most cabs were in order, with only four licensed vehicles out of 38 identified as being in breach of regulations.