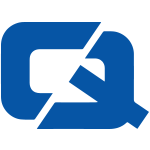 Taxi drivers in the South Ribble area are calling on the local council increase the fee charged when passengers soil their vehicles.
If approved, the increase would see fees rise to £100 from the current rate of £40, the Lancashire Evening Post reports.
The levy applies to those who damage taxis by vomiting in them, something that has been on the increase in recent times, taxi drivers claimed.
Drivers said that the spiralling cost of fuel, as well as higher taxi insurance premiums, require the rise in the fee.
Councillor Phil Smith, chairman of the licensing committee at South Ribble council, commented: "The council has a responsibility to ensure that any fare increase would protect drivers' earnings while ensuring that taxis in South Ribble continue to represent good value for money."
South Ribble is located across the valley of the lower Ribble and includes the town of Leyland.