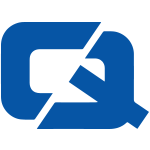 Taxi drivers in Nottingham are supporting a scheme that got underway in the city recently to ensure that people pick up taxis legally and in a safe way.
A number of marshals have been introduced to help organise queues and direct late-night revellers to waiting cabs, taxi insurance holders may be interested to read.
Manager of the Bell Inn and chairman of Old Market Square Pub Watch Brian Rigby said the scheme had been fought for over a period of five years.
"It has support from the drivers," he said, adding: "Hopefully if it is successful the taxi marshals will be able to continue and become permanent."
Last month saw three-quarters of businesses in the city vote to pay the marshals over the Christmas and new year period following the success of a similar scheme in Birmingham.
Taxi marshals are also currently being employed across the county of Lanarkshire, the BBC reports.