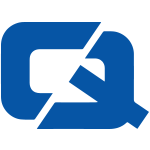 Welsh police, in a recent operation aimed at ensuring taxi and minibus passengers are safe, found more than two-thirds of public service vehicles to be unworthy of the road.
The operation, which saw police join forces with the Vehicle and Operator Services Agency (VOSA), stopped a total of 22 vehicles including taxis, minibuses and limousines, driving from south Wales to Cardiff.
Officers declared ten of the 22 vehicles unfit for the road having found faults in the likes of tyres, steering, lights, brakes and no seatbelts.
Sergeant Scott Lloyd, of the Cardiff Central Neighbourhood Team, told Wales Online: "It is imperative we focus our resources to ensure that the members of public that travel in minibuses and taxis arrive at their location safely."
Meanwhile, the York Press recently reported that eight of the city's taxi drivers had had their licences revoked in the last two years due to previous criminal convictions – some relating to driving offences.
Visit the #1 Taxi Insurance page