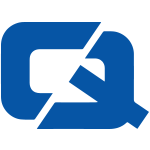 A new initiative has been launched in Dorset to ensure that young people choose the safest option when returning home from a night out.
Dave Prior, of Dorset Fire and Rescue Service, is urging young people to take a taxi home in an effort to reduce the number of deaths on the region's roads, the Dorset Echo reports.
Mr Prior told the newspaper that after speaking to college students he became "concerned" about the number of people getting lifts home from those they were aware had been drinking or taking drugs.
Young people were choosing to accept lifts from their friends and even strangers because they do not have enough money to pay a taxi fare, he explained.
To address the problem, the initiative will see parents and guardians sign a pledge card to promise taxi driver that they will cover the fare when their children have no funds to pay for the journey.
According to the newspaper, United Taxis has already signed up to the scheme and is offering a discount to young people with the pledge cards, taxi insurance customers may be interested to know.
In related news, taxi drivers in Reading are applying to increase their fares following recent rises in the cost of fuel, Get Reading reports.