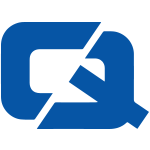 Taxi insurance customers will have the opportunity to buy a variety of vehicles at a sale organised by British Car Auctions (BCA) this week.
On Wednesday September 10th, the organisation is hosting an auction featuring hundreds of taxis at BCA Birmingham.
The event is expected to attract taxi operators, dealers and drivers as a variety of Hackney carriages are set to go under the hammer.
Spokesman for BCA Tim Naylor said such auctions tend to attract a "lot of interest" from the taxi industry.
"This sale will offer buyers a great opportunity to bid on a good selection of well-prepared and properly presented black cabs," he remarked.
Among the vehicles for sale will be a number of TX II models, as well as a 1998 TX 1 and 2007 TX 4.
Duncan Ward, UK business development manager for commercial vehicles at BCA, recently said average values for used vans were falling "across the board" as the sector comes under continued "pressure".