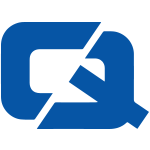 Residents of one Lancashire town should now be able to identify taxis more easily after changes were brought in by the local council.
Both private hire vehicles and hackney carriages are being fitted with extra large taxi identification plates and stickers to go on the front door of each vehicle on either side, as some taxi insurance holders in Rossendale might already be aware.
The Lancashire Telegraph reports that the drivers have also been issued with more durable badges of identification to be worn around the neck when on duty.
Councillor Peter Steen, chairman of the licensing committee, said that the new additions should allow people to more easily identify taxis.
"The measures should also give reassurance to the public that they are getting into a taxi and in with a driver who has been licensed by the council," he added.
Website Taxiwise.com advises Britons not to get into unmarked cars that pull over and ask if anyone requires transport.