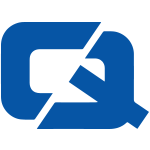 Taxi insurance holders may be interested to know that a number of public transport facilities in and around Huntingdon are being assessed for their disability-friendliness.
Buses, trains and taxis are being scrutinised with the aim of improving public transport accessibility in the region, reports the Hunts Post.
Leonard Cheshire Disability is the organisation behind the initiative, which involves an investigation into which transport is wheelchair-friendly.
Billie Smith, the volunteers and activities co-ordinator for Leonard Cheshire Disability, told the newspaper: "This exercise is not about naming and shaming. It is about making a real difference to the lives of disabled people in and around Huntingdon."
"We do not want to upset anyone. We just want them to be more aware of transport issues for the disabled."
Earlier this month, the Hunts Post reported that Huntingdonshire District Council is considering raising taxi fares for the first time since 2005.