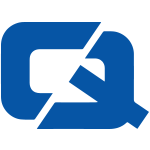 In private hire news, Sunderland city council is planning an experiment which will see taxis banned from the city centre after midnight on Saturdays, Sundays and Bank Holidays.
The ban will also apply to December 27th, which is the busiest day of the year according to the Sunderland Echo.
Drivers of taxis are outraged at the news and fear that the ban, which lasts up to 05:00 on each of the days, will cost them a lot of money.
Spokeperson for the City of Sunderland Private Hire Operators' Association Jim Hannan also believes that the ban could people at risk.
"Young and vulnerable groups could fall foul to all kinds of mischief as they make their way," he said.
The council introduced the ban because of a number of accidents which had occurred at night in a part of the city centre.
It is unknown whether a taxi fleet would see a reduction in its insurance policy with the ban in place.
The news comes at the same time as a Blackpool Gazette report which says that Hackney cab drivers in Blackpool want an increase in fares.