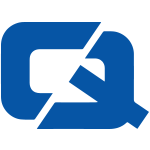 Three taxi companies in the Glasgow area have been closed down as part of new legislation designed to eliminate illegal activity among cab firms in the area.
Online Private Hire, Town and Fort Cars and Fairfield Cars have all had their applications for licenses thrown out by the council after failing to follow proper administrative procedure, reports the Herald.
In addition, Strathclyde Radio Cars and Clyde Radio Cars have both been refused licences for alleged links to criminals and financial irregularities.
Chief Inspector Stuart Neill of Strathclyde Police said it will now be taking action against the companies in question.
He said: "We would argue that they no longer have a licence to operate and if they continue to do business then they are trading unlawfully."
Last month, cab company Network Private Hire also had its application for new booking office and driver licences rejected under the new laws, leading the firm to accuse Strathclyde Police of unfair victimisation.
ChoiceQuote – the #1 for taxi insurance