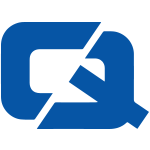 Wiltshire County Council plans to revamp the town's Market Place could cause chaos for traffic, the area's taxi drivers have claimed.
According to Paul Carter of cab firm Paul's Taxis, the local authority's plans to redesign the layout of the town centre location will be to the detriment of a number of taxi firms and will ultimately create havoc and congestion.
This comes after the council proposed to improve the layout of the Market Place area, including redesigning the taxi rank from a seven bay queue to a cluster of six side-by-side parking bays.
Mr Carter told This is Wiltshire: "It's not that we're being argumentative, we just want something that works.
"At the moment the rank we have works, because when one driver moves off, another moves up."
Meanwhile, taxi drivers in Leicester recently criticised a new council scheme aimed at monitoring their performance on the job.
The new initiative will give passengers the right to report on cabbies if they are not satisfied with the service. Drivers who are found to be incompetent will be issued with penalty points, the Leicester Mercury reports.
Visit ChoiceQuote for the #1 taxi insurance