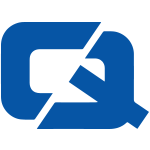 Taxi insurance policyholders in Newport whose cabs are more than eight years old will be forced to raid their bank accounts to upgrade to newer models.
This comes after the council confirmed that it is to implement new regulations restricting older Hackney vehicles from taking to the roads and assuming the responsibility of public safety.
It is the council's aim to eradicate dangerous and poorly maintained cabs with the new age limit, which comes after it found that 25 per cent of the licensed vehicles exceed ten years of age.
Cabinet member for environment and community safety councillor David Fouweather described this as "a serious public safety issue".
"In the last 12 months our licensing officers have inspected 174 vehicles and found 80 of them – almost 50 per cent – to be unsafe," he explained.
However, these new regulations could cause a headache for cabbies who will be expected to buy a new vehicle if they are to keep their trade, which is likely to be a struggle considering the current economic climate.
Visit the #1 Taxi Insurance page