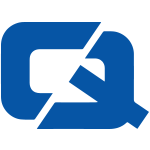 Taxi insurance customers in the Chichester area of West Sussex are planning to appeal to their local government ombudsman regarding council decisions to hike fees.
The Chichester District Hackney Drivers' Alliance has revealed to the West Sussex Gazette that its members are not happy with the council's licensing and enforcement committee's decision to increase hackney carriage charges by four per cent.
If nothing is done to combat the plans, the area's taxi insurance customers could find themselves paying extra costs from as soon as June 1st, which they have claimed are set to rise at a rate that is disproportionate with inflation levels.
This comes after taxi insurance customers in Kirklees welcomed promises made by their local council in which it promised to strive to reach a compromise with regards to licensing fee hikes.
Dewsbury West councillors' original proposed to increase renewal fees from £37 to £60 a year, the Batley and Birstall News reported.
Visit ChoiceQuote – for the #1 taxi insurance