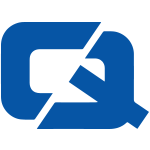 Taxi insurance customers in the Wyre Forest have opposed new council rules related to wheelchair access in cabs.
The regulations, which are backed by the Department for Transport, could see cabbies being forced to fork out thousands of pounds on upgrades to their vehicle to make them more wheelchair-friendly.
But, with the credit crunch continuing to bite, drivers are claiming that they will not be able to afford to make the adjustments that could cost as much as £25,000 and ultimately price them out of their trade.
Trevor Owen, owner of Kidderminster-based Regency Taxis, told the Express and Star: "No one has discussed the feasibility of wheelchair-accessible vehicles with taxi owners."
He added that the new rules are "simply unworkable".
Cab insurance policyholders in Newport have been fighting a similar battle with the council, which has proposed to ban vehicles from the road that are over eight years old.
If the moves go ahead, taxi drivers could be forced to purchase newer vehicles, which is sure to put them out of pocket.
Visit the #1 Taxi Insurance page