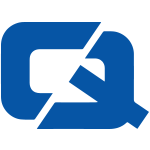 Drivers in Northamptonshire have been warned to take care as serious storms sweep over Britain.
According to the Met Office the worst of the weather was due to hit the county between midnight and three o'clock this morning, but police warn that conditions may still be dangerous.
The Daventry Express reports that officers have been preparing for disruption on the roads today as a result of the strong winds, putting plans in place to deal with problems such as fallen trees.
A spokesman for Northamptonshire Police told the newspaper that motorists travelling in the area should drive with caution and listen to the radio for regular weather updates.
This afternoon the Environment Agency warned of a further wave of storms which could cause chaos for car insurance customers if they are caught up in them.
Police in some of the worst affected areas have advised car insurance customers not to drive at all if their journeys are not essential.