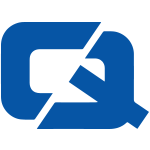 26 October 2012

Councillors in Oxfordshire have agreed to extend a taxi rank in Witney, but drivers believe that this does not go far enough.
Officials at West Oxfordshire District Council stated that the current facility in Market Square would be expanded while another rank would be created at the nearby Marriotts Walk Shopping Centre. However, this has attracted criticism from drivers in the area.
The Oxford Mail reported that the plans have been disapproved on the grounds that the Marriotts Walk facility would not be used while the Market Square expansion would still not go far enough.
Steve Ring, who runs Ringo's Taxis, told the source: "The existing rank does need to be made bigger because there are so many taxis out there now. It is dangerous. Sometimes they park down to Welch Way roundabout and are blocking the road."
Witney is a fairly small town on the outskirts of Oxford but still holds a population of around 22,000 so taxi drivers feel the need for a larger rank is imperative to provide the best possible service.
Visit ChoiceQuote – for the #1 taxi insurance