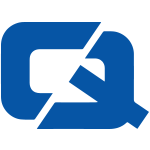 The Commercial Vehicle Partnership has announced that it is to cancel 2009's CV Show due to potential funding difficulties resulting from the current economic downturn.
After much deliberation, the Partnership claimed that the financial strain on van manufacturers to commit to such large exhibitions would be too much to ensure growth in the industry over the year ahead.
CV Show committee chairman Nigel Emms stated it was "the only decision" that could be made.
Paul Everitt, chief executive of the Society of Motor Manufacturers and Traders (SMMT), which is part of the Partnership, commented: "2009 will be an extremely challenging year across the motor industry but this decision, while difficult, creates the opportunity to ensure the 2010 event best reflects the changing needs of the road transport industry."
This comes after the SMMT predicted a difficult year ahead for the motor trade industry, following slow sales during the second half of 2008.
Visit the #1 Commercial Vehicle Insurance page