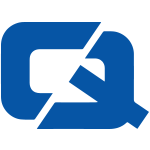 A man who stole a post office van and crashed it has been banned from driving for three years and given a 12-month community order.
Burnley magistrates' court was told that Christopher John France, 24, had been banned from driving for the second time in January, the Lancashire Telegraph reports.
The court heard how France stole the van from a postman in Crawshawbooth and drove it to Haslingden before finally crashing it and running away from the scene, commercial vehicle insurance customers may be interested to learn.
He admitted to stealing the vehicle, driving while disqualified, drink-driving, being uninsured and causing a delay to a postal packet, the newspaper noted.
Lynn Kemp, bench chairman, said France had been "fortunate" not have been seriously injured when his prank went wrong.
In related van insurance news, the owners of a Volkswagen camper van in Halifax have urged motorists to be aware of thieves after their windscreen was stolen.
Rebecca Holden told the Halifax Courier that she believed the theft was carried out by someone "who knew exactly what they wanted" and suggested her van had been "specifically targeted".