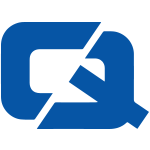 Chancellor Alistair Darling should have invested in providing fleet insurance customers within governmental agencies with low emission cars and vans instead of the scrappage scheme.
At least that is the opinion of fleet industry consultant Stewart Whyte, managing director of the Fleet Audits Consultancy, who has claimed that the scheme outlined in the Budget will not have any green benefits.
He explained that the scheme does not encourage general car insurance customers to purchase low-emitting vehicles.
"[A] total of £600 million could have been used to buy some 45,000 to 60,000 new low emission cars and vans to refresh and rejuvenate some elements of the fleets in government departments and agencies," he suggested.
This comes after driving website motoring.co.uk claimed that the scrappage scheme would be the "shot in the arm" needed for the automotive industry to recover from the economic turmoil.
It added that the government is sending out a serious message to the public that it is serious about supporting the flagging market.
Visit the #1 Fleet Insurance page