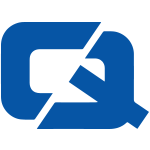 Hands-free headsets that are deemed to be safer to use while driving are actually just as dangerous as holding a phone to your ear, new research has found.
Researchers at the Governors Highway Traffic Safety Administration have found that Bluetooth or other similar devices can distract the driver from the road as they focus more on what is being said in the conversation.
Led by the National Transportation Safety Board, the study also suggested that it is not what is done with the hands that alters focus, but what is on the mind.
Anne McCartt, senior vice president for research at the Insurance Institute for Highway Safety, said: "There is a large body of evidence showing that talking on a phone, whether handheld or hands-free, impairs driving and increases your risk of having a crash."
Safety consultant and former National Highway Traffic Safety Administration official Jim Hedlund also commented that he could not see any lesser risk in those driving using a hands-free set compared to people with their phone to their ear.
The use of mobile phone use in car was made illegal in 2003 banning all drivers from making to-the-ear phone calls when behind the wheel.
Visit ChoiceQuote – for the #1 car insurance.