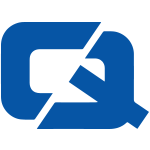 New regulations coming into effect next year could have a dramatic impact upon commercial vehicle manufacturers and users, which could include van insurance customers.
The EC Whole Vehicle Type Approval legislation is intended to ensure that all goods vehicles meet EU safety requirements and environmental standards without having to test each one.
Consequently, the British Vehicle Rental and Leasing Association (BVRLA) believes the cost of manufacturing "bespoke" vehicles is likely to see the range of commercial vehicles available reduced.
David Farbon, chairman of the organisation's commercial vehicle committee, said: "Once this new legislation goes live, new commercial vehicles and trailers made, adapted or imported for sale in the UK or across other EU member states, cannot be sold or used on the road without either a Type Approval or Individual Vehicle Approval."
Businesses involved in the process ought to develop a strategy as soon as possible to ensure they have adequate time to meet the requirements of the new legislation, he added.
The BVRLA was founded in 1967 by a number of rental and leasing company executives.